Beautiful Family Portraits – Boulder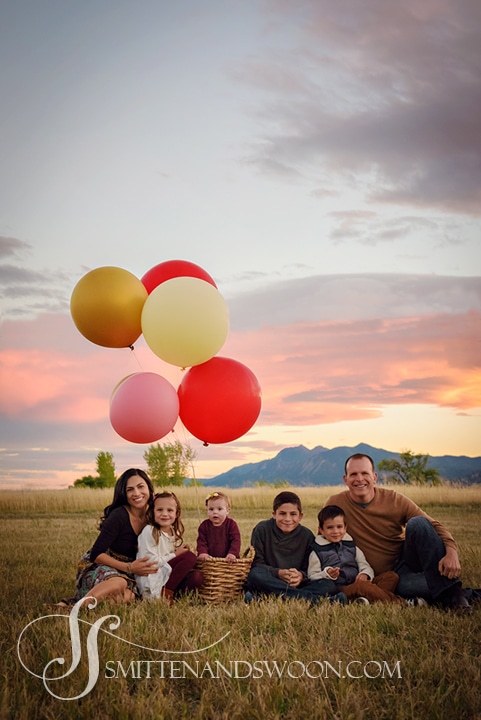 Beautiful Family Portraits -Boulder.  We created some really beautiful family portraits at this recent photo session in Boulder.  There was so much effort put into this photo shoot from the clothing to the oversized balloons.   Even the universe conspired, and at the very end of the photo session we got this amazing sunset that matched the clothing, balloons, and feeling the family was hoping for.  It is busy at the Smitten & Swoon studio these days as we capture the love and beauty within so many Colorado families.
How to prepare for your family photo session:
1. Read our clothing guide in advance and plan on buying a few new beautiful clothes.  Look on Pinterest for inspiring ideas and create a secret board with us to gather ideas together.
2.  Plan to bring a creative prop to make your photos unique and more creative.
3.  Get your makeup and hair done.  Our girls at Alchemy Mineral Blends are experts at makeup and hair.  You will feel more beautiful than ever.