Denver Newborn Photographer
Denver Newborn Photographer
We had this gorgeous newborn boy in the studio last week.   This little boy looks like a tiny piece of art in his dad's strong hands and as if that wasn't amazing enough on its own, he decided to smile for us!  I love the simplicity and timelessness of this beautiful image.  And look at the squishy rolls! These 8 pound babies with their beautiful rolls and round cheeks are beyond adorable.  I had such a wonderful time meeting this family and photographing their brand new little boy.
Meet RJ, 15 days new.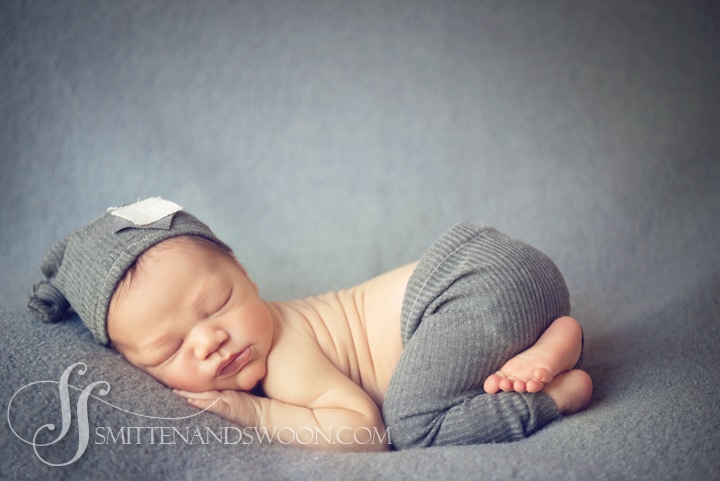 Smitten &  Swoon Photography is a Boulder and Denver newborn photographer specializing in natural light photography of newborns and babies.