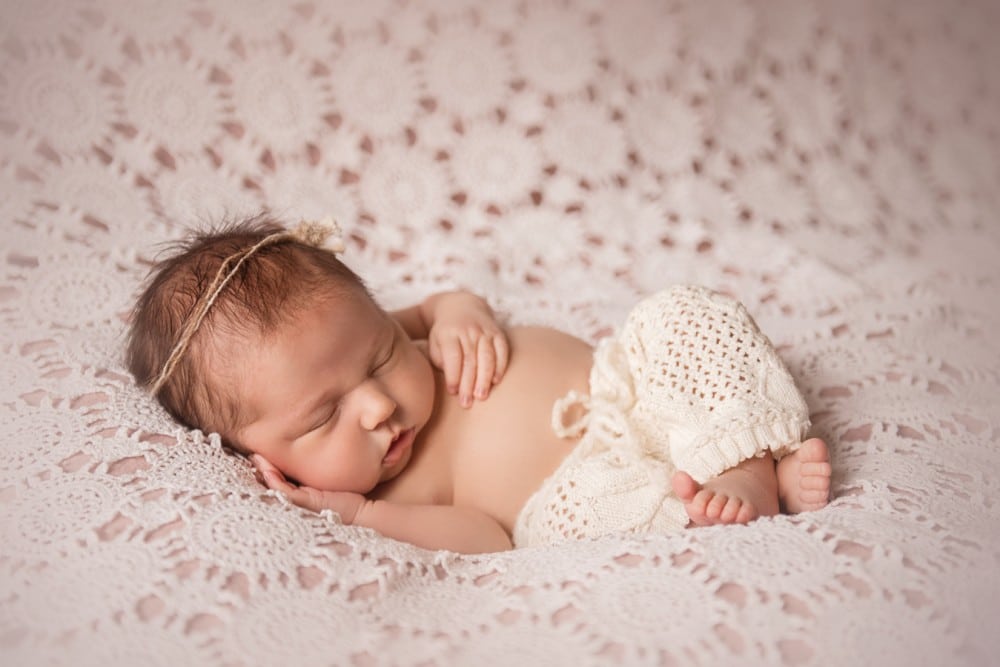 Welcome!  I am a Boulder based photographer specializing in natural, artistic custom photography for newborn, baby and family portraits.  Serving Boulder, Denver, Fort Collins, Littleton, Highlands Ranch, and the Front Range.
(BABY-NEWBORN PHOTOGRAPHY PORTFOLIO)
Since I offer only a limited number of newborn and maternity sessions each month, please reserve your due date while you are still pregnant.
My style is bright, dreamy and creative.  My little home studio was created specifically with newborns in mind.  It has perfect light, gets very warm, and I have all the vintage modern props from blankets and hair pretties to homemade newborn outfits.  I usually knit an outfit or a blanket for each and every newborn photo session. Most of the hair pretties and bonnets are homemade by me too.  I welcome parents to bring any special family heirloom or pieces they'd like to incorporate as well.  All the little details of a newborn and baby photo session are what elevates the images from portrait to fine art.  I love pouring my heart into each and every photo I take to create photography as an art form.  The first weeks of you baby's life are unlike any other.  Never again will your baby be so sleepy, so curly, so small and snuggly.  The time passes so quickly.  My goal is to capture the love and beauty within your family and to help decorate your world with artwork you will treasure for years.
Newborns are photographed between five and 14 days after birth.  Please contact me before your baby arrives!
Each newborn photography session takes place at my studio.  I like to keep the posing and setups simple and natural. Bringing out the simple perfection of your baby is important to me.   I have been trained in newborn posing and handling, and had two babies of my own, so I feel completely comfortable handling babies.  Your baby's safety is my highest priority, so newborn sessions last 3-4 hours. I want to ensure plenty of time for feeding, cuddling, and safe, slow posing.  My clients often call me a "Baby Whisperer" and comment on my patience.  Babies are by far my favorite subject to photograph.  My husband lovingly jokes that I should go around putting all the colicky babies of the world to sleep each night.  I feel happiest when a baby is in my arms!  I will post a peek of your photo session on Instagram, Facebook or my blog after our time together.  I am also happy to offer a generous referral program.  Your recommendations to family and friends is the highest compliment you can give!  Please contact me with any questions.
*Client recommendations can be viewed on my website