First Year Photography – Boulder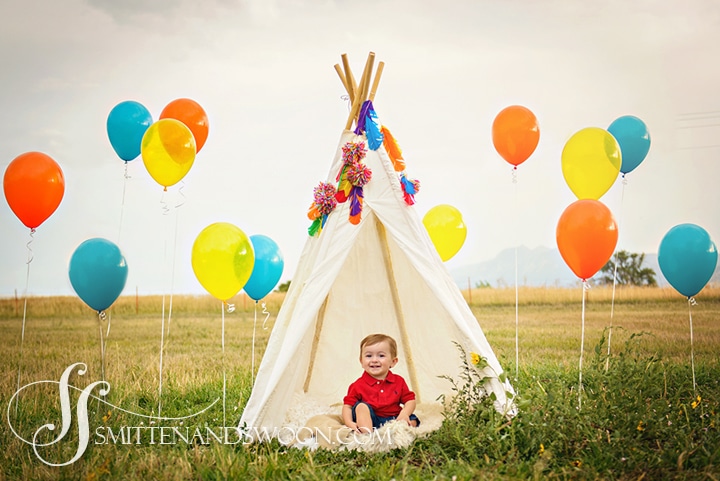 Here's a peek at the first year photography that marked Oliver's year at my studio in Boulder, Colorado.
This past year Oliver's parents have been driving to the studio from Wyoming every three months for photo sessions to document the first year of their boy's life.  I have grown so close to this family this past year that I only reluctantly post this last, final photo session.  Oliver has grown into the sweetest little boy and did so well in front of the camera during every photo session.
This session started with Oliver sitting in a teepee placed in a beautiful field surrounded by brightly colored balloons.  He was so smiley and we were able to get some great shots.  For a more simple photo, we moved to a location that had more green and beautiful beams of sunlight peaking through.  The props were minimized to just a simple chair with a few balloons tied to it.  Mom and Dad wanted a few family photos as well.  I was able to capture some amazing shots of them together as a family.  What is a birthday without cake!  We saved the messy shot for last, giving him his own cupcake.  He knew exactly what to do with it and was covered in icing in no time.
I adore being able to capture these special moments and create photos that the family will always have to enjoy.  Now Oliver will have a first year album to mark the incredible growth; one that will grow more valuable with each passing year.