Child Photographer Boulder
Child Photographer Boulder
"And above all,
watch with glittering eyes
the whole world around you
because the greatest secrets
are always hidden
in the most unlikely places.
Those who don't believe
in magic will never find it."
Roald Dahl
As a photographer I get to capture the essence of childhood.  And what is childhood without a little magic?  I've always loved fairytales, storybooks sprinkled with glittering queens, castles hidden in forests and worlds where possibilities are full of imagination.  I am so excited to incorporate the magic of childhood into my photography.  From unicorns to fireflies to walking upon an endless mountain skyline, the possibilities are infinite.  Today I'm sharing a few recent images that conjure magic and the imagined.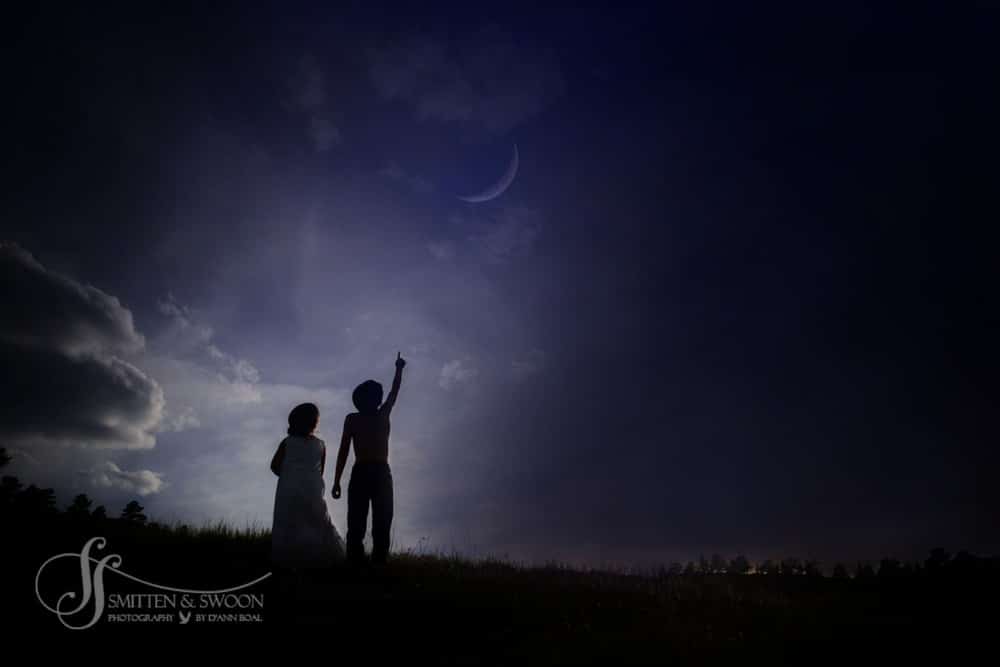 Child Photographer Boulder
The first photo is a magical tea party complete with baby, puppy and bunny with some fairies flying by to catch a glimpse.  The second image is one I took of my son at sunset as he was walking tight rope style on the fence.  I exposed for darkness so only the mountainscape sky would be visible under his brave feet.  The third image is a sky overlay and an added rainbow.  I added a little glitter coming from her hands for a little extra magic.  In the third image I made a radial gradient in the center of the magic dust.  Then I added some fairy glitter swirling up toward the sky.  The next image is our beloved horse Sigfried at sunrise with my daughter.  The image was so dreamy.  All I did was add a little unicorn horn and wa la!  It's my daughter's dream come true.  The last image is my favorite.  My son pointing out the moon to my daughter.  Again, I exposed for darkness and sky to catch the whole scene of sky.  I'm loving wide angle images lately.  I'm thinking the Sigma 35 Art lens is next on my lens wish list…
Smitten & Swoon is a natural light photographer in Boulder, Colorado.  We document the magic of childhood.  Specializing in dreamy images with a timeless feel, we hope to capture the love and wonder innate in all children.
We are getting ready for busy season, which means lots of high school seniors and beautiful family photo sessions coming soon!